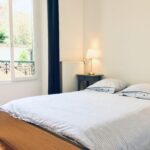 Looking for a little peace and quiet?
Because sometimes we prefer a place to call our own, we offer a selection of private flats in premium locations where you can enjoy your privacy.
Looking for companionship and a sense of community?
Share exceptional moments with exceptional people in exceptional locations. Discover our shared flats where you will build your future network of friends and create memories for ever.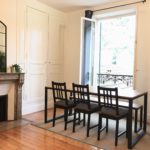 What is included in our service?

Arrive with your suitcase and settle in within minutes. From bed linens and towels to ladles and whisks, our flats are fully furnished and offer all the equipment you may need.

No time wasted on housing admin, every bill is taken care of for you

All of our flats have been chosen in premium locations, in the heart of our cities. No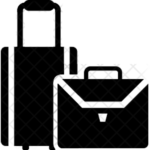 Because we live in a moving world, we've made our homes accessible for short duration stays, 4-6 months 
Check out our Frequent Asked Questions
What is included in my rent? 
Your rent includes utility bills: electricity, water, gaz, heating, internet, local taxes and insurance. You do not need to subscribe to any additional contract
When can I move in?
You can move in day 1 of your contract. Let us know when you need to check-in and we'll organise everything for a smooth seamless arrival.
How will my flat be equipped?
Every flat is furnished and equipped to make your stay as simple and comfortable as possible, including bed linens and towels. Check out specifics in your flat page
How often is the cleaning and what does it include?
Cleaning is once a week and include all common spaces and private rooms. Laundry and dishes are not part of the service
How can I check in?
Most of our homes have an autonomous check-in. Check out specifics in your flat page
How can I book?
Just let us know which home you like, and click on "Check Availability". We'll get back to you with all the details.
Didn't find your answer?
Ask away